---
The Internet is full of different kinds of content across various platforms that we use in the modern-day. The success of an online business or any business is not merely to create content and publish it.
But with a diverse market, you must market the content with a suitable content marketing strategy that is appropriate for the current generation.
A solid content marketing strategy will help you to plan your content instead of merely winging it!
According to a research conducted by the Content Marketing Institute, 54% of B2B marketers who don't have a content marketing plan are planning to implement one within the next year.
Then, to ensure or measure the success of your strategy, you must track its performance. We will discuss the 15 Content Marketing KPI to learn in 2020 to efficiently follow your content after investing your time, energy, and resources on it.
As a result, your business's goal will always be at the forefront, and they will help you assess what you have in which positions and find prospects for the future.
Importance of Using A Content Marketing Strategy
The content marketing strategy includes raising awareness of the brand, offering prospects to connect, making the leads engage even after the purchase, and turn those leads into brand promoting engagement leads.
Source: https://www.slideshare.net/mprofs/b2b-content-marketing-2018-benchmarks-budgets-trends-north-america
Did you know that more than 60% of businesses don't even bother to create a documented content marketing strategy? 🙁
If you are someone who runs a digital marketing agency or an online business or even a social media page for your business, you will know how harmful it is to the ANY business in 2020.
Well, we are not just making up numbers!
According to research findings conducted by the Content Marketing Institute (CMI) and MarketingProfs (see diagram above), only 37% percent of business document their content marketing strategy.
It will not take a marketing guru or genius to understand that businesses who use a documented, tried, and tested content marketing strategy will find their efforts to be more successful.
Without a strategy, whether you reach success or failure – it is just a matter of luck!
Whether you always used a documented content marketing strategy or have only recently started doing it, you must learn content marketing KPIs to measure it.
How to Measure Content Marketing KPIs
There are many KPIs or Key Performance Indicators (KPI) that can be used to measure your content marketing efforts. It is difficult for a business to choose from the full bunch. Because deciding which KPI would be best suited for one's business needs a lot of research and a lot of patience and time.
To create an impact from your content, you need to have a group of content marketing KPIs.
There is no standardized formula to classify which content marketing KPI is best suited for business as there are several business types, such as B2B, B2C, or media publishers.
For every individual business, the KPIs are different according to their type. The Key Performance Indicators also depend upon your business size, resources, budget, and experience through previous tests and outcomes.
There are a few standard content marketing KPIs that can help you build your business. The content marketing KPI that you need to keep in mind in 2020 are elaborated below.
So, let's now cut to the chase!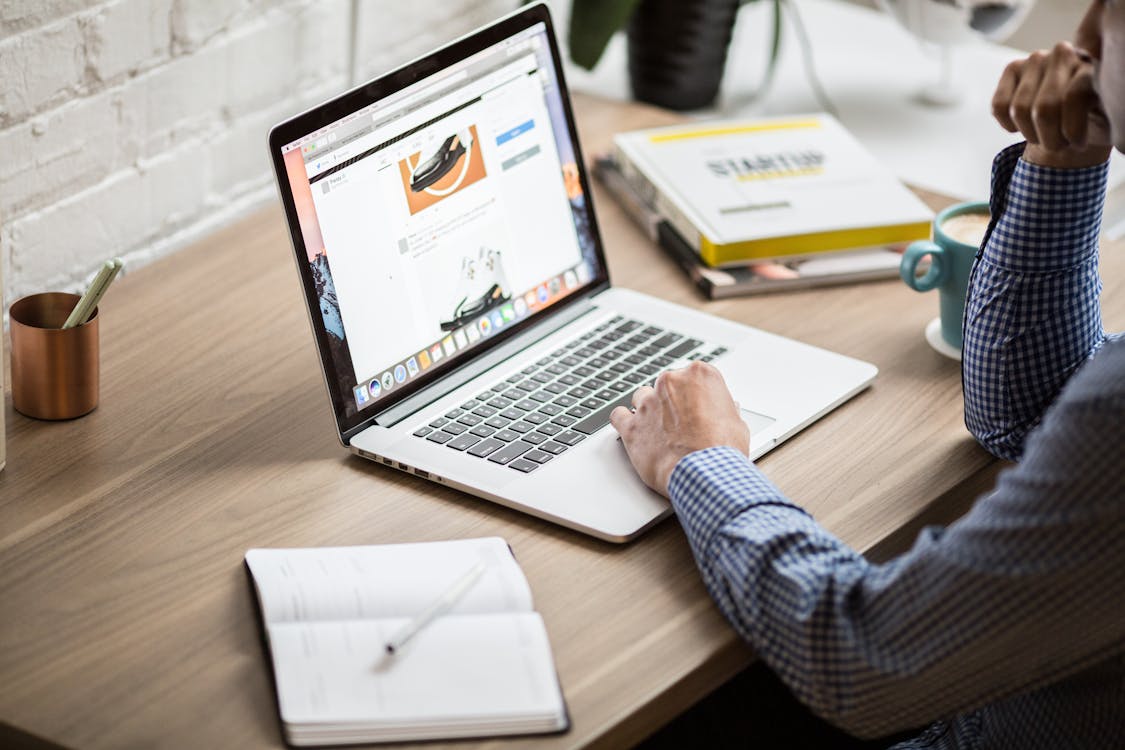 1. Geographic Trends
To grow your business and content, you need to locate which place could potentially become your hotspot. Manage your content according to the trends in that geographical area. This is an essential and easily manageable content marketing KPI.
Google Analytics provides you details about where your content is being read. Then you can optimize your page according to your resources and audience to grow your business.
2. Visitors to Your Page
This is one of the primary content marketing KPI to learn.
You need to check how many new and unique visitors are following your business page. Unique visitors are those who access the business page in each period. This can be done through tracking tools such as Google Analytics. It will help you monitor the traffic and real visitors to the page and paint an accurate picture of the engaged audience.
3. Track Site Visitors' Location
Once you start measuring the visitors on your website, you want to find out as much as possible about them. The most important thing is its location.
This content marketing KPI will tell you whether your content successfully brings your targeted audience to your site. It may even tell you of a new location that you weren't expecting and can be included in your future strategy, an excellent addition to your business growth strategy.
Ensure that location tracking is one of the KPIs that you are using if you are following a content marketing strategy in 2020 to benefit your plan.
4. Mapping the Heat
Once they are on your website, you want to know precisely what they are doing on your site.
What an individual does on a page after looking at your content shows a lot about their interest. This is a convenient content marketing KPI – heat mapping. It demonstrates how people are engaging with your site, where they are going.
One of the tools you can use to generate heat maps is CrazyEgg. By creating a heat map, you can see which part of your content is getting more attention. With this information, you can enhance your content.
Furthermore, you will be able to find out the customer journey of your visitor. Where they are going from which page and where they end up on a page.
This will help you create a much more effective customer journey using internal linking and CTAs to make sure your visitors follow the route you have created for them. Ultimately, it is only beneficial to your business if they do what you want them to do on your website.
5. Bounce Rate
The next KPI is one that should be reasonably familiar to you – the bounce rate.
When a person opens the page and instantly closes it within just a few seconds – you must do it. This action is known as bounce rate because although it counts as a view, it is not one of benefit to you.
Keeping track of the bounce rate will help you identify why the user has bounced back without spending time on the page. It could be misleading posts on social media, the page's design, or the speed at which the page is loading.
Find and fix the problem to keep the future users on your page and to get them engaged.
6. Exit Rate
An Exit Rate is when a user comes to the site, moves around, and then decides to leave.
This content marketing KPI would help you understand what is bothering the user and on which page they are deciding to leave. This content marketing KPI is challenging to track, but you can use the heat mapping tools to locate the problem.
In the case of the exit rate, you can test out your CTAs or Click to Action buttons. Perhaps a wording or CTA is not most suitable, and you can test others to ensure your visitors are not exiting.
If a page where users are exiting from has a CTA, change it, test out variations to see if the exit rate can be reduced.
7. Social Media Engagement
Almost everyone is on one social media platform or the other. The reason being, they are raising brand awareness through social media, and it works remarkably well.
But instead of just saying that it works well, you can measure the exact engagement and success by using it as a content marketing KPI. Measure your engagement through likes, shares, and comments of the audience.
You can use tools like BuzzSumo to analyze what kind of content is trending in your niche or your area of interest. Examining and evaluating the trending content will help you drive more engagements to grow exponentially.
Social media engagement is not as simple as likes after they can be purchased as fake likes or followers, etc. In 2020, the emphasis is on genuine commitments in shares, comments, saves, and direct messages.
8. Social Media Reach
It is essential to ensure that all your social media content marketing efforts are focused on creating a community for your business. Don't just chase blind followers and subscribers.
There are two essential metrics related to social media that should be given their due importance in 2020 – Reach and Impressions.
Social media reach is the number of accounts that your post has been displayed on. If it is shown on a statement, you have got a scope for that post. Depending on your specific campaign goal based on your followers and target audience, you want to use it effectively to reach them.
9. Social Media Impressions
Social media impressions are often confused by users with reach. While reach is who sees your post. Feelings are the number of times your post is seen. So, it is imperative.
It is not the count of how many people see it; rather, it is the number of times seen, even if it is by the same person. You can reach one person but get ten impressions – that means that person has seen your post ten times.
These metrics are just as important as your overall social media engagement to judge the brand awareness for your business!
10. Followers and Subscribers
One of the most prominent social media metrics for your content marketing strategy is the follower or subscriber count. Measure how many new followers or subscribers you have gained after new content has gone live, whether it is a podcast, video, regular post, blog, or anything else.
Monitoring Followers and Subscribers are easily quantifiable Content Marketing KPI. If your strategy is to increase the brand's awareness, you need to keep track of this data. The more the number, the more the engagement would be, but be wary of the fakes too because they would give you no commitment.
Identify which platform followers and subscribes are suitable for your business potential growth the invest more time and money on that platform.
Ensure you keep a close eye on your follower growth as a critical KPI for content marketing in 2020.
11. Track Unsubscribe Rate
Yeah, this is a strange one – isn't it?
Unsubscribe rate may seem to be an unlikely choice, but in 2020, it is essential! While fundamentally, it is a negative metric, it will help you to get positive results.
Of course, you would ideally want this to be as close to zero as possible. But that's not possible. If it is right for you – teach us your ways!
You want to keep your eyes on the content, which is causing you to lose subscribers. Study the content for relevance to your target audience, and it may be the case that it is not relevant to them. It is important because when someone takes the effort to unsubscribe, you must be doing something very wrong!
12. Referrals
If your content is impressive, then it would be used as a referral in many sites. They are mentioned as backlinks in the industry, but it's the right word from one consumer to another in the modern-day.
If others are using your website as a reference that that means your content is working.
Track who is linking to your page, from whom you can get linking or referrals because you can reach potential customers from these backlinks.
You can use SEMrush Backlink Analytics, Google Search Console, etc. for detailed analysis.
13. Leads
Lead generation is an important KPI; tracking leads would help you see which content is generating more leads, and it would, of course, directly boost your sales. Monitor which content is impacting the sales the most and the least.
To be specific, two lead generating and tracking content marketing KPI are Click-through Rate (CTR) and Cost per lead (CPL). In Google Analytics, set up goals for conversion to trace the edges' transformation, then prioritize your strategy according to that.
14. Lead Conversions
You need to manage your leads and optimize them to keep those lead coming and converting them. Then, of course, you focus on customer retention.
In the market, lead conversions end up doing what they are required to do; for instance, they purchase something from the store or contact you or sign up for something.
If you are planning promotional campaigns, pay attention to these content marketing KPIs. Build a successful strategy, set lead conversion goals, and use them to grow your business.
15. Open Rate
You've got mail!
Yup, even in 2020, the importance of a good email campaign is unparalleled. If you are using emails to send out your content as part of your content marketing strategy, you want to investigate the rate of opening those emails.
After all, you have written an excellent piece of content, but if it is not getting opened, getting deleted, or just sat in spam, junk, or an inbox, it is not getting its due.
Identify the ideal subject line and body preview text to make sure they are getting opened. And readers are coming to your website to read or see your content.
If your open rate is fantastic, you know you have built a great brand perception and a loyal fan base. So, take advantage of this by maximizing and optimizing your email campaigns.
Final Thoughts on Using Content Marketing KPIs in 2020
You must have realized the importance of assessing your content marketing strategy to KNOW if your content is working!
Be sure to look back over the content marketing KPI to learn and use them in your content marketing strategy or plan for your business in 2020.
By proper KPI tracking, monitoring, and enhancing your process, you will truly progress. Set regular intervals to tweak your content marketing strategy as per your KPI findings for the best results.
That's it!
Now you know how to PROVE that you have created a successful content marketing strategy.
Let us know if you enjoyed these content marketing KPIs and worked for your content marketing strategy by following us on
---
Today, we will discuss some of the best content marketing tools that you should be learning...
Continue Reading
---
Have you ever wondered what the evergreen content refers to? Well, you have come to the...
Continue Reading
---